Home > Topics > Microsoft Office > Office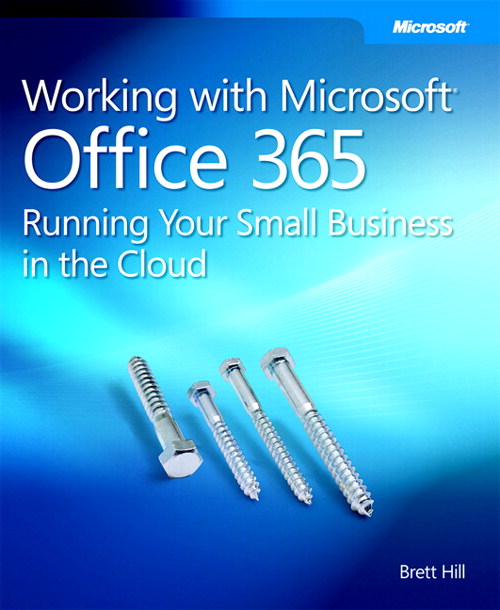 Register your book to access additional benefits.
Working with Microsoft Office 365: Running Your Small Business in the Cloud
Book
Not for sale
This product currently is not for sale.
Published 5/15/2012
1st Edition
Take control of your small business communication and increase your productivity—with Microsoft Office 365 cloud services. Through extensive walkthroughs, easy-to-follow procedures, and real-world tips, you'll learn how to implement Office 365 for professionals and small businesses—without having to be an IT expert. You'll also gain valuable knowledge on configuring, deploying, and maintaining Office 365 no matter which plan you choose.
Discover how to:
Deploy and manage Office 365 cloud services quickly and easily
Improve your business image with a custom website and email domain name
Set up Office 365 on individual business PCs and simply migrate your email
Share lists, calendars, and contacts with Microsoft Outlook and Exchange Online
Stay connected to your business almost anywhere through mobile devices
Optimize team collaboration and file sharing using Microsoft SharePoint Online
Keep in touch with important contacts using instant messaging, conferencing, and video
Use Microsoft Lync Online to chat in real-time, or augment phone calls with text
Other titles you might like

eBook (Watermarked) $31.99